Lafitte Preparatory Academy Pirates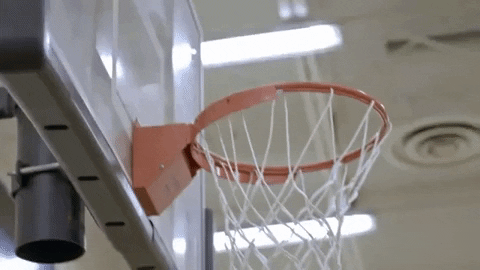 The expertly qualified coaching staff will provide the most paramount level of basketball training and specialized skill development on a daily basis. Student-athletes will receive comprehensive individual training for immediate and continued success on the basketball court. A positively reinforced atmosphere is at the hallmark of the coaching philosophy, and student-athletes will gain self-esteem and confidence within this uplifting environment.
The on-site, executive level coaching staff offers over sixty years of unprecedented success at every level of basketball, including the NBA, NCAA D1, and International basketball. The coaching staff has placed several athletes into the professional ranks all across the world, as well as placed hundreds of student-athletes into all levels of college basketball. LPA associates with multiple partner coaches, mentors, successful business people, and academic leaders for the benefit and exposure of the student-athletes.
The coaching staff utilizes cutting-edge instruction and state-of-the-art technology with daily skill development, team practice, and game statistical data. Student-athletes will build and posses exceptional skill level, and they will learn how to effectively practice. Specific training programs will be constructed on an individual basis, and will focus upon skill/fundamental development, strength training, explosive athletic agility, conditioning, nutrition, and mental approach.
Coach Nathan Moyle
Coach Moyle takes tremendous pride with helping his players achieve their dreams both on and off the playing fields. He has helped place dozens of student-athletes into prestigious colleges and universities in their pursuit of collegiate basketball. He has coached numerous professional players, including NBA players, and has placed others into the international pro ranks. Coach Moyle specializes with player development and prescribes an artistic, cutting edge approach. His players truly acquire mastery and ownership of their skills while experiencing instant success.
Coach Moyle specializes as a talent evaluator and top-notch recruiter. He has worked as a consultant with several high and mid major collegiate programs. While serving on the staff as an assistant at Northwestern State University in Natchitoches, Louisiana, Coach Moyle worked regularly with all-conference performers. He did the same at Olivet College in Michigan, and recruited All-American talent.
As a high school coach with stints in Michigan and Louisiana, Coach Moyle mentored a plethora of All-State and All-Conference talent. He has coached the state of Louisiana's Player-of-the-Year recipient, high school All-American's, and numerous professional players – including the NBA. His teams have won multiple league, district, regional, and quarterfinal championships, and have appeared in four Final Four's.
As a player he was a standout at the prep level earning all-city, all-area, and all-conference honors. He averaged 18.5 points per game as a high school senior, and won the 1997 Junior National Three-Point Championship – making 68 of 75 attempts (including 39 in a row). He is also a two-time state finalist in the Elks Hoop Shoot competition, and Blue Chip free throw champ – making 79 consecutive. Coach Moyle played college basketball at Hillsdale College.
Coach Pat Miller
Coach Miller is truly a basketball expert. As an All-American high school basketball player in Menominee, Michigan, he led his team to a state championship. As a prolific scorer and competitor, he earned a basketball scholarship to Michigan State University in the Big Ten Conference. Known as an outstanding shooter, Coach Miller captained the Spartans his senior year and won the Most Valuable Senior Award. Coach Miller also lettered twice in football at Michigan State.
Following graduation, Coach Miller played professionally in the CBA, but it was his love for the game that ultimately led him into coaching. His coaching experiences and resume are diverse. He has served as a head coach in men's Division 2 college basketball and is the winningest coach in Northwood University history. He also built and started a junior college athletics program from scratch. He has assisted in over 150 NCAA Division 1 games with Michigan State University, Central Michigan University, and Eastern Michigan University in addition to many years as a top assistant in a highly prestigious high school setting. Specializing as a Shooting Advisor, Coach Miller was a consultant to the NBA World Champion Detroit Pistons "Bad Boys" where he worked regularly with Hall-of-Fame players and Hall-of-Fame and Dream Team Coach, Chuck Daly.
His commitment to the game and its excellence has taken him all over the nation as a coach, lecturer, and ambassador to the game. He has been a coaching consultant to hundreds of high school programs in over 36 states. He has also coached/advised many NCAA division1 and NBA level players in addition to consulting with many division 1 programs. However, he is just as passionate about working with high school and AAU boys and girls players.
Known as an extremely well-versed coaching mind within the collegiate and professional ranks, Coach Miller takes both ends of the court very seriously. However, he strives to ensure his players are as successful off the court as they are on it. Ever-devoted to his players, he works tirelessly as a positive role model who leads by example. http://www.ucanshoot.com/
Coach Ryan Ehm
Coach Ehm brings all the dynamics and enthusiasm of a great leader to the Lafitte Preparatory Academy. His vast knowledge and diverse coaching background, accumulated in nearly a decade of coaching, make him an invaluable resource and mentor. Along with his coaching duties, Coach Ehm also has the ever important responsibility of directing the academic aspect of the Lafitte program.
On the court, Coach Ehm has worked in player development with both guards and post players. His specialties include all elements of basketball operations, as well as scouting, recruiting, fundraising, academic oversight, practice planning, and game scheduling. He has also served in many athletic administrative roles including facility management and event planning.
Prior to joining the staff at Lafitte, Coach Ehm has served as a college assistant in several capacities. He spent the previous two season as an assistant at Bethel College – an NAIA school in Mishawaka, Indiana. Prior to joining the Bethel College men's staff, he served as an assistant at Olivet College in Michigan. At Olivet, he coordinated all aspects of the program, and served as the JV team's head coach. He also served as an assistant at Laingsburg High School in Michigan from 2012-2014. There he helped lead the team to an appearance in the 2013 state championship game.
Coach Ehm has also served as an assistant coach on the woman's staff at both Bethel and Olivet Colleges.
Coach Jonathan Azuoru
Video/Technological Coordinator
More information coming soon.
Coach Ryan Barker

Program Advisor / Health and Wellness
More information coming soon.
Coach Travis Mikel

Strength and Conditioning Coach
More information coming soon.
Copyright 2019 | Lafitte Preparatory Academy Pirates | All Rights Reserved.